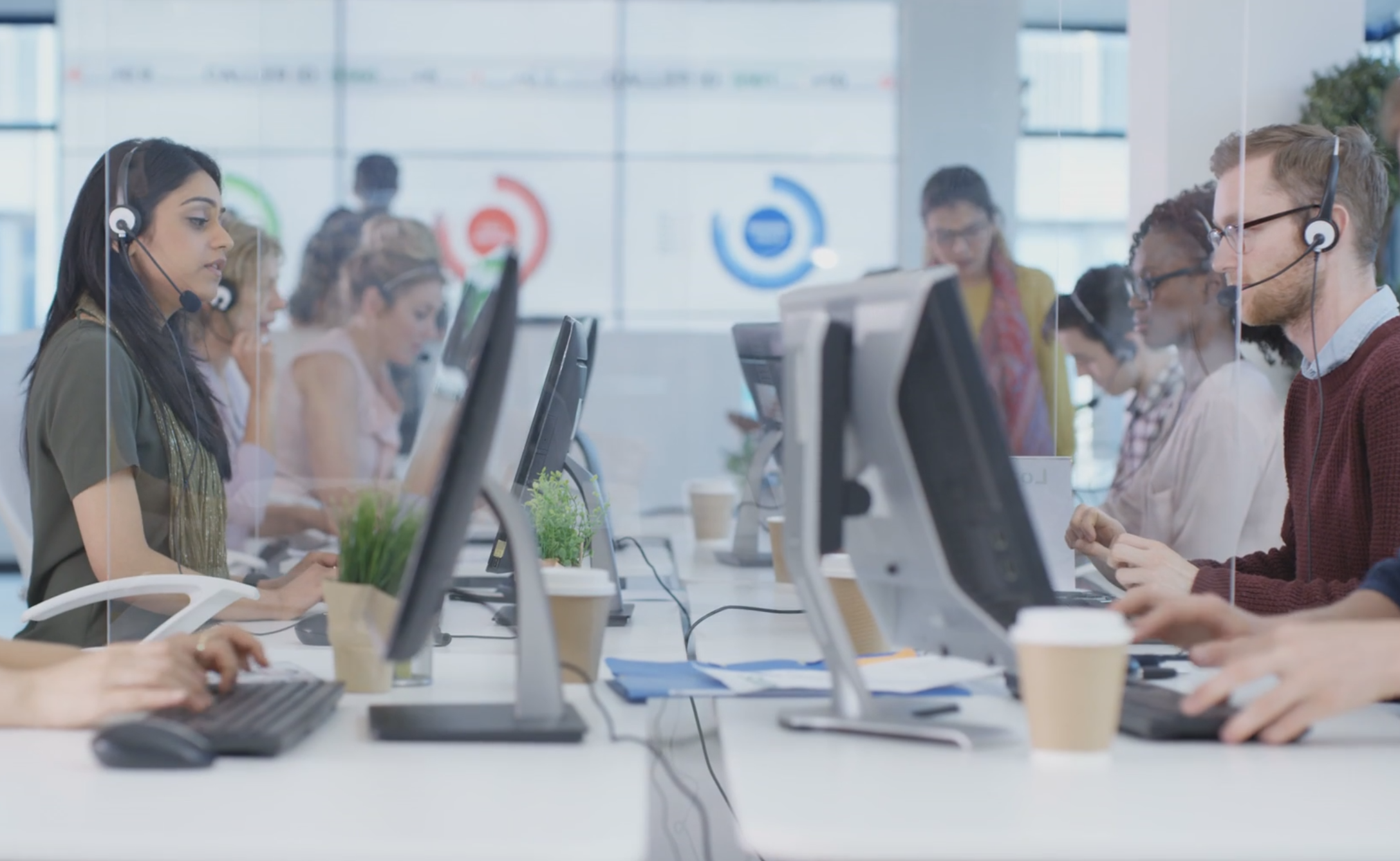 We help companies transform cx through employee engagement
Forging the future of customer experience management
Engage Employees to Transform Customer Experience
Predictive. Insightful. Impactful. Connected. These four concepts shape the future of customer experience. In fact, they already are. Zacoustic has been facilitating customer experience optimization around the world and helping employees realize their greatest potential.
Predictive
Employees using Zacoustic predict customer sentiment for every interaction. Employee prediction accuracy is improved upon through comparison to actual customer feedback for the same interaction when customers respond to your existing surveys. By directly calibrating employee predictions with actual customer sentiment, two important outputs are realized.
Actionable Data: Accurate survey outcome produced for every interaction
Increased Empathy: Employees are more empathetic and responsive.
Insightful
When the Zacoustic Calibrator algorithms certify that employees are sustainably accurate in their predictions, the data are leveraged into Zacoustic Insights and Zacoustic QA Vision. These transformative products combine CX metrics with legacy metrics allowing users to quickly expose and address their most urgent concerns. Reporting illustrates the impact of those efforts and can be customized to appropriately fit your contact center or retail environment.
Impactful
Zacoustic positively impacts your employee productivity, and as the data are leveraged to root out inefficiencies, key cost metrics like Average Handle Time are reduced. Employees using Zacoustic find value in targeted, real-time coaching creating a productive, CX-centric employee experience.
Connected
Zacoustic is a SaaS Customer Experience Management system that easily integrates into your existing voice, chat, e-mail or PoS technology with no PCI or PII data being traded. And while our complex, patented algorithms and processes are working behind the scenes, the user experience is simple and intuitive.
Watch our video to learn more
Create a CX-centric culture through employee engagement for every interaction
Optimize Behavior
With heightened awareness of customer sentiment, employees using Zacoustic modify behaviors to ensure a favorable customer experience.
Augment Data
Zacoustic facilitates improving and sustaining your employees' ability to accurately predict customer stentiment generating a survey outcome for every interaction.
Evaluate Actions
Zacoustic reporting combines traditional metrics with CX metrics to produce an unprecedented data set allowing users to evaluate the impact of CX improvement actions.
Generate a survey outcome for every customer interaction
Here's the problem with improving customer experience: companies don't receive enough real-time feedback directly from their customers. Using Zacoustic, employees must predict how their customer is going to respond to existing survey questions for every interaction they handle. When a survey from the customer arrives, Zacoustic Calibrator compares it with the employee prediction for the same interaction. Mismatched responses are the basis for employee coaching and improving predictions. After a short calibration period, employees are able to predict survey outcome with near 100% accuracy and those data are then trusted and leveraged into Zacoustic Insights and QA Vision resulting in improved customer experience and reduced cost.
Easy integration, period.
Zacoustic integrates into your existing environment with ease, with no PCI or PII data required. You can either use a simple add-on to the CRM, or for legacy or homegrown systems, a light desktop application. We have a simple API to help communicate interaction attributes, like date and time, and many customers choose to blend other key metrics like Average Handle Time. Contact us today to learn how Zacoustic can integrate into your environment.
Think like the Modern Consumer
Companies need robust, accurate and real-time data to take targeted actions to improve customer experience. Moreover, customers today have rocketing expectations related to customer satisfaction and issue resolution. Zacoustic brings your two most valuable resources, your employees and customers, into alignment to meet the rapidly rising expectations of the modern consumer.
Zacoustic Survey Tool
Generate customer surveys related to satisfaction, resolution, or NPS across any channel.
More
Zacoustic Calibrator
Align your employees directly with customers to generate valuable data and boost agent empathy.
More
Zacoustic Insights
Receive real-time, actionable data for every customer interaction to improve your CX.
More
Transformation Through Employee Engagement
Zacoustic is a software-as-a-service customer analytics and behavior analytics technology used to improve contact center agent behavior and customer interactions. It generates customer feedback for every interaction handled quickly exposing the greatest opportunity for process improvements, agent coaching and quality assurance thereby reducing cost and enhancing customer experience.